Church news are also available
in a printed format in the foyer and printing room.
You may obtain a copy before the worship service.
The recent months have been a difficult period in the life of our church. All of the changes that happened require a revision of the existing leadership structure and various approaches. Currently, our pastors spend a lot of time working through these issues. We desperately need the work of Holy Spirit and the ability to see God's will in defining the way of further development, so that everything would lead to the strengthening of our church, harmony, the spreading of the Gospel, and further glorification of Christ. Please pray:
for the work of Holy Spirit in the hearts of our pastors, so that His guidance would be obvious and effective;

for the spirit of humility, for the ability to work productively and constructively;

for clarity in defining the practical steps of church development in the coming years;

for strength from God needed in this effort;

for the results: for the strengthening of the church and the spreading of the Gospel.
VBS: August 9 - 13, 9 am - 12 pm;

"Arrows" Summer Camp: August 22nd-26th at Camp Tadmor (OR)
Registration will close on August 15th: https://myngm.org/
"Upstream" High School camp: August 28th - September 1st
Theme: Striving for Joy in a World of Hurt;
Last day to register at a discounted rate is this Sunday, August 1st!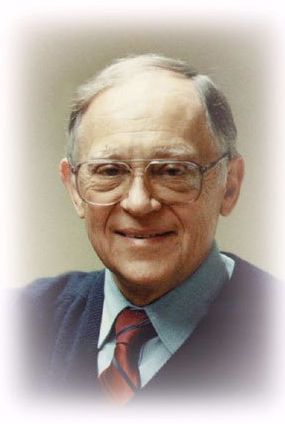 August 15, Sun. at 6pm, there will be a special service dedicated to the ministry of Earl Nikolayevich Poysti.
In August of 2021 Russian Christian Radio celebrates its 75th anniversary, and Poysti dedicated his whole life to this ministry. During the evening service we will have a chance to learn more of the history of the radio station and find out what motivated people from a thriving country to go forth and preach the Gospel to the Russian-speaking population.
Special guest of the service - John Poysti
ENGLISH TRANSLATION
DURING RUSSIAN SERVICES LIVESTREAM
You can now watch our live streams with parallel translation into English, available here: translation.slovo.org
You can find the translation of the service on our new church site
wgbc.org under LIVESTREAM, in the upper right corner (INTERPRETATION).

Dear brothers and sisters, we congratulate you with this special holiday - our Church Day. Let your love to God, people, and the church always fill you hearts!
9 am - Service in Russian, pastor A.Kolomiytsev is preaching on "Hope of Glory"
11:30 am - Service in English,
pastor V.Tkachev is preaching on "Hope in time of uncertainty"

7 pm - Youth service
7 pm - All VBS-Staff Meeting (Activity Hall)

7 pm - Bible Hour,

V.Portanskiy is preaching
9 am - Service in Russian,
pastor R.Tyslyuk is preaching
11:30 am - Service in English,
pastor R.Tyslyuk is preaching

7 pm - Youth service
9 - 13, (Mon. - Fri.) - VBS

15, Sun. - Family service, dedicated to the ministry of Earl Poysti and 75th anniversary of the foundation of the Russian Christian Radio
22 - 26, (Sun. - Thur.) - "Arrows" camp

28 - 1 Sept., (Sun. - Wed.) - "Upstream" camp

Word of Grace Bible Church
1317 NW 12th Ave